News
Posted by Kristen Kowall on
Looking back at the good days of being able to spend quality time with friends was really beginning to wear on me. While working all the time makes great progress...I hadn't spent much time with my friends. It is very frustrating being in a position where you have to work so much just to survive and constantly feel guilty for not spending time with the people around you. I decided to take my long time best friend up on a short trip to Miami and clear my head. We attended the Legends of Wrestling and I got to meet a...
Posted by Kristen Kowall on
Here I am MANY regretful months later and all I have is a logo and a very basic non functioning website. Before you judge, let me explain. For the last 6 months, I have been focused on being a mom and getting my finances together. [gallery ids="122,117" type="rectangular"] In order to survive as a single parent to a 7 year old boy, I have been working multiple jobs just to stay afloat. You may think I am just giving out excuses, but I just was not in the right mind to take on such a task of starting A Karat...
Posted by Kristen Kowall on
I was out with a friend and was approached by Joe from The Fulfillment Lab. He inquired about how A Karat Company is coming along. I told him I was getting the run around and needed to find someone to fabricate my logo. Picking out jewelry and knowing what I want A Karat Company's inventory to look like is second nature. Making logo decisions are much more challenging. I started with an idea. I started making choices along with my facebook friends and landed on this: I really feel like it captured the essence of what A Karat Company stands...
Posted by Kristen Kowall on
I have been working full-time and have been overwhelmed with life in general Yet again, my jewelry dreams have been put on hold. I have been itching to dive back into my project and will be working this weekend to finally start building my website!
Posted by Kristen Kowall on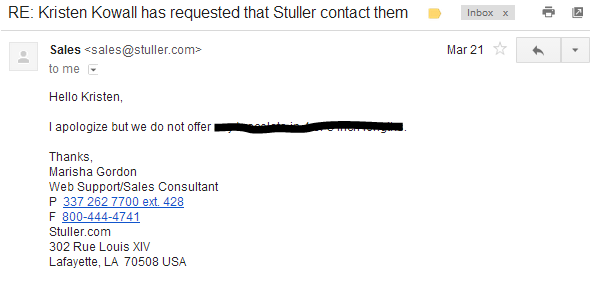 Within hours of my arrival back to Tampa, I was contacted by a company to execute a marketing campaign that weekend. I loved the name of their company. It was direct and straight to the point. "A Marketing Company". That was what inspired me to dub my jewelry company "A Karat Company". Karat represents gold. Gold represents quality. A Karat Company is a company that will ONLY provide quality jewelry. I began working out other kinks such as what my brand's image will be, registering the company with the proper agencies, and reaching out to vendors. Fairly quickly I realized...
---