News
Posted by Kristen Kowall on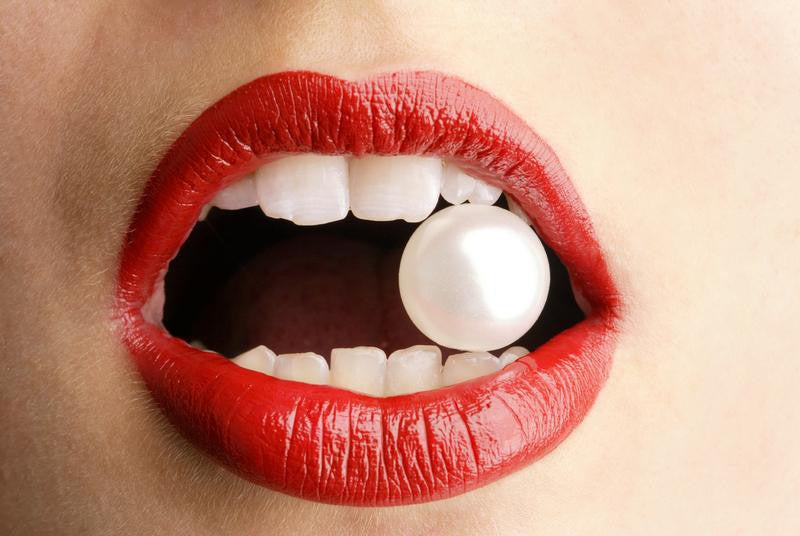 Do you know how to spot a fake pearl? Want to know if a pearl is real or fake? Rub them gently against your teeth with a side to side motion. If they are real, you will feel a slightly sandy, gritty texture. If they are fake, they will feel slippery and smooth. Don't worry - we only sell real pearls!  
Posted by Kristen Kowall on
As mentioned before, there really isn't a whole lot of items available to children when it comes to fine jewelry. The market is definitely there as I consistently have customers who come into the store I work at requesting it. I also have so many ideas for really cool interchangeable and "grow with me" jewelry that is not available at all. That is what finally prompted me to start buying my own jewelry making equipment and learn to start manufacturing them myself. Now I had never made anything out of silver or gold before. I took a short course as...
Posted by Kristen Kowall on
Working in a pretty busy well known jewelry store allows me to talk with customers and find out what their needs are. You would be surprised how many parents, grandparents, aunts, uncles and even kids come in looking for a piece of jewelry to commemorate a special event for a little one. Our store does not typically stock any jewelry specifically designed for children and the other stores that do, do not offer much of great quality. My mother and father often gave me jewelry as gifts growing up and it always meant so much more to me than any...
Posted by Kristen Kowall on
I took a trip to St. Augustine for Thanksgiving and decided to start advertising via Facebook on Black Friday. While I only posted to my followers, I was still able to generate my first sale! While the sale was exciting, it still was only one sale and I had much more work to do... I received a great review on the quality of the product but I still was not making any money. While expenses are low with an ecommerce site, you still have expenses to account for. I hadn't quite set up the taxes appropriately, so I lost out...
Posted by Kristen Kowall on
Once I chose my pieces, I began uploading all of the photos, descriptions and prices into my website. When doing so, you have to be sure your content is optimized for search engines. This has to be done very strategically. You must be sure to name all of you photos with exactly what is featured in them. You also have to make sure you use your "keywords" in the titles and descriptions. I read several articles and watched countless videos on SEO and crossed my fingers that it will work. One thing I have learned is there is no such...
---